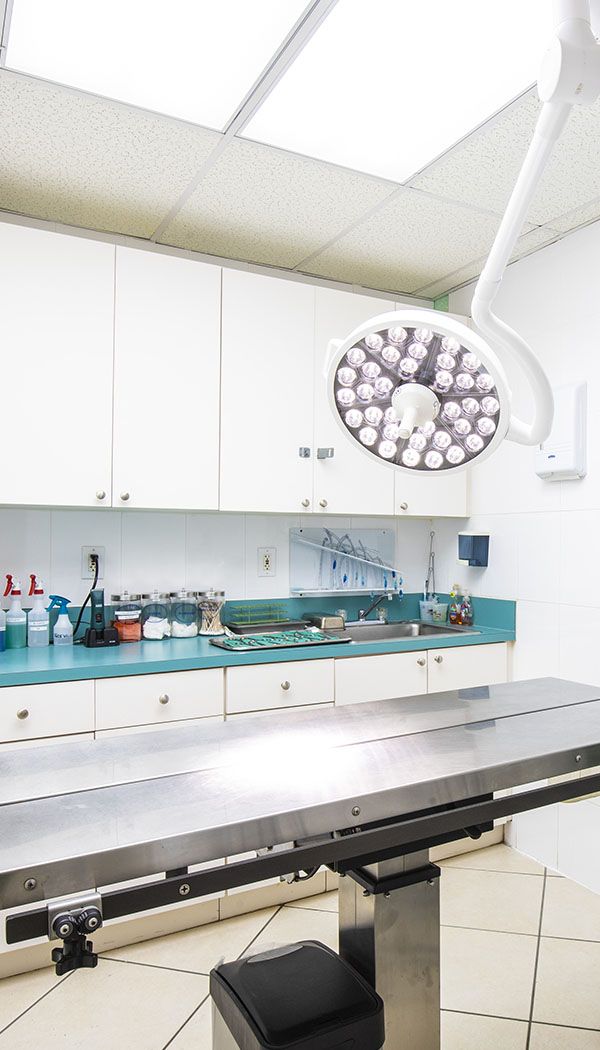 The procedure is minimally invasive for pets and requires little down time. You can bring your cat or dog into the clinic and take them home later that same day. Our veterinarian has many years of experience performing these surgeries, and we have a top-notch team here to make sure everything goes smoothly.

When you schedule your pet for a spay or neuter procedure, we'll make sure to give you any pre-surgical instructions about food and water as well as a follow-up call the day before the surgery. This is important for your pet's health during their surgery. Once you arrive at the clinic, we'll walk you through what to expect one more time and answer any last-minute questions. Our veterinarian will then perform an exam to ensure your pet's health before placing them under anesthesia. All surgical procedures carry some small amount of risk with them, but we work hard to minimize these before, during and after.

While your pet is under anesthesia, our veterinary technician monitors their vital signs to check for changes in the pet's heartrate or breathing. Once we're all done, they'll recover in the care of our team until they're ready to go back home with you. We're happy to answer any questions or address concerns you may have as your pet recovers, so don't hesitate to reach out to us.