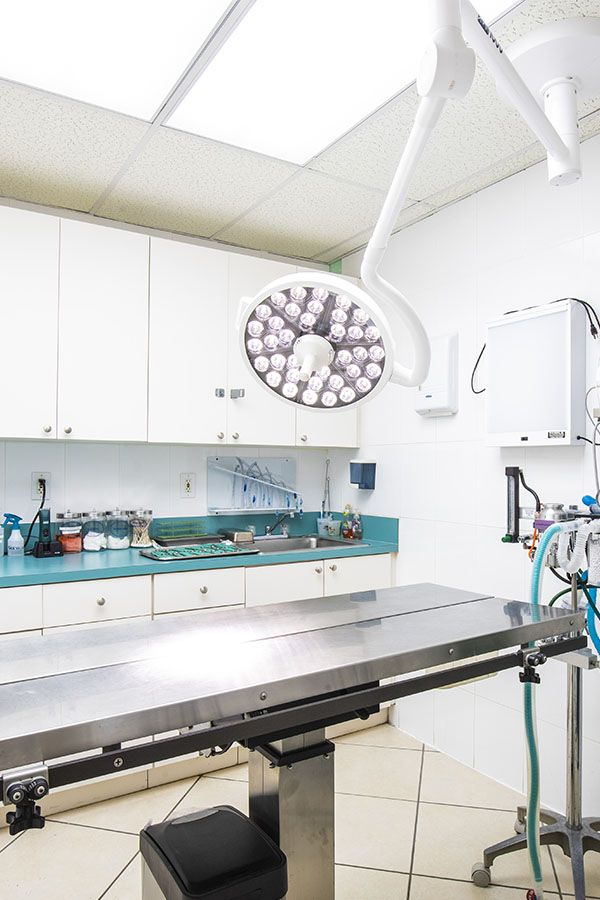 Your Pet's Surgical Procedure
All surgeries are performed in our sterile and fully equipped surgical suite by an experienced veterinarian. We use the safest anesthetics available to ensure your pet's safety throughout the duration of the procedure. Our veterinary technician is there to monitor your pet's vital signs, such as their breathing, heart rate and blood pressure. With your pet's safety as our primary concern in any procedure, we're there to keep them safe before, during and after the surgery.

In some complex cases, we may refer you to an orthopedic specialist to ensure optimal care for your pet.

After your pet's procedure, we want to be sure you have everything you need to feel comfortable caring for them at home. This includes instructions for wound care, tools to keep the surgical site clean and medications to manage pain during their recovery. Comfort plays a big role in helping your recover faster and better. At Miami Pet Clinic, we feel that addressing your pet's pain is an important part of our commitment to their overall health.